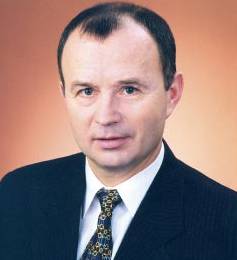 The United Trade Union Organization of Moscow State University, the Presidium of the Eurasian Association of Trade Union Organizations of Universities informs with deep regret that Vladimir Fedorovich Tsvykh, Chairman of the Trade Union Organization of Taras Shevchenko National University of Kiev, has died at the age of 73.
Doctor of Political Sciences, Professor, Head of the Chair of Political Science of the Department of Philosophy of Taras Shevchenko National University of Kiev V.F. Tsvykh was at the origins of the EATUOU establishment, was a long-term vice-president and a member of the EATUOU Presidium, used to be one of the organizers of most of the Association's initiatives, has benefited much for the development of higher education in the Eurasian space. He has always been a role model for colleagues. He was known as a real professional, truly devoted to his work, who devoted a lot of energy not only to scientific and pedagogical activities, but also to social work. Under the leadership of V.F. Tsvykh, the Trade Union Organization of Taras Shevchenko National University of Kiev has achieved a well-deserved authority in the university and the country, it has always stood for the protection of the interests of the employees.
The EATUOU highly appreciated the contribution of Vladimir Fedorovich Tsvykh to the development of the mutually beneficial partnership between the universities of our countries. The congresses of the Association held in Kiev in 1993 and 2002 and at the Complex "Beregovoye" of Kiev University in Crimea in 2003 and 2010, brilliantly organized by the Trade Union Organization of the KNU and personally by Vladimir Fedorovich Tsvykh, are among the brightest pages in the activities of the Association.
Vladimir Fedorovich was awarded the Orders of Merit (all degrees) and other state and departmental awards for many years of successful professional activities and social work.
The memory of our friend and colleague Vladimir Fedorovich Tsvykh will remain in our hearts forever.